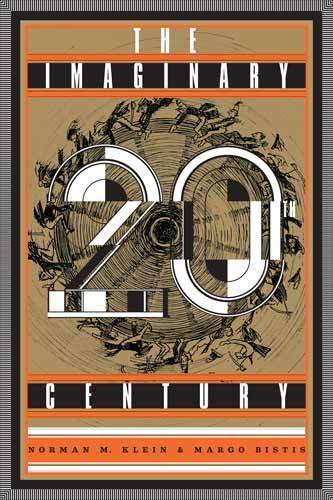 About The Imaginary 20th Century
The Imaginary 20th Century is a historical comic novel, written by Norman M. Klein and Margo Bistis, and published by the media museum ZKM.  With a team of artists, the authors have invented a unique narrative engine where facts and fiction split off and return to each other. The viewer accompanies the characters across three continents.
In 1901, a young woman named Carrie, while traveling in Europe, selects four men to seduce her, each with a version of the coming century. Inevitably, the future spills off course. We navigate through the suitors' worlds; follow Carrie on her misadventures; explore what she and her lovers are instructed to forget. Gradually we discover that Carrie's life is implicated in her uncle's world of business and political espionage. For over forty years, Harry Brown was hired by oligarchs to erase crimes that might prove embarrassing. Thus, as he often explains, espionage is a form of seduction.
As the companion to the enovel, the narrated archive features 2,200 rare images and films. These two components work together as a single 'wunder-roman', with its reveals and contradictions.
The Imaginary 20th Century is at once a comic picaresque and treatise on the twentieth century.  It is a playful and yet deadly serious meditation on one sentence: "the future can only be told in reverse."
Preview the Imaginary 20th Century